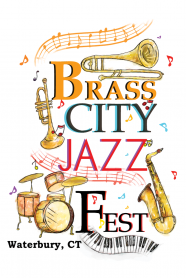 2nd FREE Annual Brass City Jazz Fest
Saturday, JULY 6, 2019
ON THE DOWTOWN WATERBURY GRAND STREET
SUBSCRIBE TO THE MAILING LIST
Brass City Jazz Artist Line Up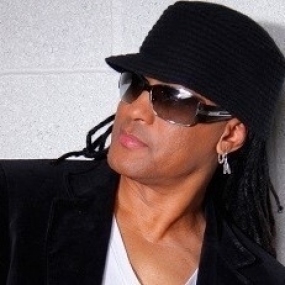 Marion Meadows
Meadows grew up in Stamford, Connecticut. He began playing the clarinet and studying classical music at the age of nine. After studying jazz at Rippowam High School in Stamford, CT with Anthony Truglia, Meadows attended Berklee College of Music. There he majored in arranging and composition. He later went to the SUNY Purchase School for the Arts. Meadows first hit the airwaves in 1991 with "For Lovers Only", but his career really began one day in the late '80s at New York's Grand Central Station. Meadows hooked up with numerous artists and musicians and became a well-known sideman in his own right, recording or performing over the years with Brook Benton, Eartha Kitt, Phyllis Hyman, Jean Carne, The Temptations, Michael Bolton, Angela Bofill, Will Downing , Bob Baldwin, Chuck Loeb, John Lee, among many others. In the late '80s, He became a staple of the contemporary jazz format with his subsequent recordings, which include Body Rhythm (1994) and Forbidden Fruit (1996), Passion (1997), Another Side Of Midnight (1999), Next To You (2000), In Deep (2002), Players Club (2004), Dressed To Chill (2006), Secrets (2009) Whisper (2013) and Soul Traveler his current release Soul City (2018) on the New York based Shanachie Label.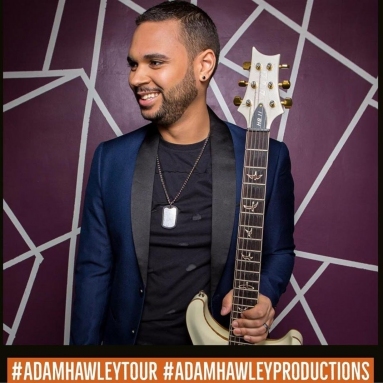 Adam Hawley
Adam's new CD "Double Vision" has already jumped out the gates with the #1 hit "Can You Feel It? ft. Marcus Anderson." This means that in unprecedented fashion all 4 of Adam's singles have topped the charts! The album also includes special guests Dave Koz, Jeff Lorber, Darren Rahn, Julian Vaughan, and Kat Hawley. Adam signed with Kalimba Music (founded by Maurice White of Earth, Wind, & Fire) in August 2015. His first offering on the Kalimba label features Brian Culbertson, Gerald Albright, Euge Groove, Eric Darius and Michael Lington. And in 2016, Adam was been named both Smooth Jazz News and JazzTrax Debut Artist of the Year. Adam is also known as a prolific sideman, appearing with a who's who list of artists in a wide variety of genres. Credits include Dave Koz, Jennifer Lopez, Brian Culbertson, Natalie Cole, Gerald Albright, Dave Koz and Friends Cruise, and American Idol to name just a few.
He holds a Doctorate of Musical Arts from the University of Southern California and currently teaches at Musician's Institute, Chaffey College, and Saddleback College.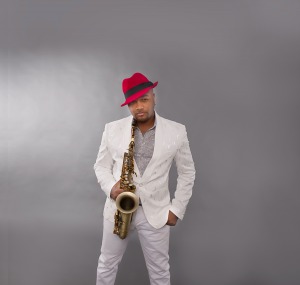 Marcus Anderson
An incredible act and one worth watching, saxophonist Marcus Anderson is the golden child shining among stars. With 10 studio albums on his list of accomplishments, the fusion jazz artist brings R&B, Pop, Rock, Latin and Funk to make music that puts listeners in another atmosphere. Charting number one in both categories of Billboard's Smooth Jazz and Sirius XM's Watercolors with his exceptional hit "A Cup Of Joe" from the album AND Coffee the Spartanburg, SC native is delivering major music in a humble way. His work with the late Prince and the New Power Generation led him to join stages with the likes of Ceelo Green, Judith Hill, Stevie Wonder, and Liv Warfield just to name a few, where he had become a key contributor in these touring band. Prince also featured Marcus on his last release Hit N Run Phase 2, playing on "Revelation" and "Look at Me Look at You".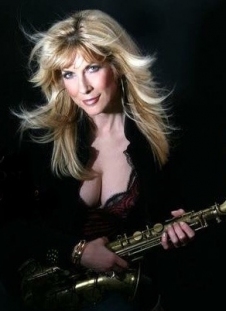 Paula Atherton
A native of New York, jazz vocalist/musician Paula Atherton began studying voice and flute at the age of nine, becoming proficient on saxophone during her teenage years. She studied with a number of notable jazz artists including Lee Konitz and Bob Mintzer, performed at the New York Ball celebrating Bill Clinton's first inauguration, and led the house band for the cable comedy show Girls Night Out. Playing saxophone, Atherton and her band, Interplay, managed to attract a following in the New York City area and released Let Me Inside Your Love in 2001. Atherton returned in 2009 with the album, Groove with Me. In 2013, she released her third studio effort, Enjoy the Ride. Since then Paula has released 2 more projects Ear Candy in 2015 and Shake It in 2018.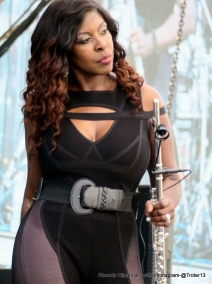 Althea Rene
For more than 10 years she was employed as a Wayne County Deputy Sheriff (Detroit, Michigan). Today, she is a full-time performing/recording artist and some regard her as a "master of her craft" and one of the world's most exciting solo improvisational flutists. In May 2013, she released her fifth project "In The Flow". Collaborating with Grammy award winning producer Michael Broening, (producer for legendary icons George Benson and Paul McCartney) she cowrote the title track. That single became her biggest hit and reached number one ranking on both the Billboard Chart and the Smooth Jazz Chart. Althea René made history by becoming the first flute player in the history of Billboard Chart to reach the number one spot. In April 2017, Althea René, in collaboration with award winning producer Lew Laing, delivered another solid tour de force. "Gypsy Soul" is the first single release from her powerful, scorching hot CD "UNSTOPPABLE". Althea Rene also launched her first book in June 2018 entitled "Becoming Chocolate Barbie - a guide for professional women in the music business."
Jeanette Harris
Jeanette Harris is the scintillating saxtress of smooth jazz. This lady understands that energetic and captivating performances matched with uplifting and inspiring vibrations in the music are the solid platinum recipe for success. Fans already recognize her for her wonderful cover of Stevie Wonder's "All I Do," which hit Billboard's smooth jazz singles chart from her previous album, Saxified. Classically trained in both sax and piano, a graduate of Boston's famed Berklee College of Music, and the saxophonist for the late, great Teena Marie's final year of touring, Jeanette has weathered the fiercest challenges to bring the world her own brand of soulful healing vibes. That baptism awaits in her fourth CD, Summer Rain, on which Jeanette had a hand in writing all of the selections except her lovely cover of the Luther Vandross classic "Here and Now." Its 11 sunny songs wrap the listener in the glow of fun love grooves and sweet romance.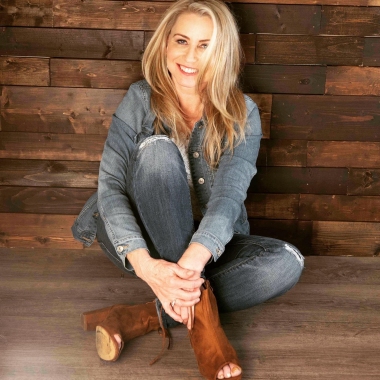 Carol Albert
Audiences across the globe have enjoyed Carol Albert performances in many venues from European Clubs to stages in the U.S. Billboard Artist, Carol Albert brings out a full array of rich jazz and global fusion artistry with spirited, jazzy piano melodies, dreamy vocals, punchy percussion textures and hypnotic ambiences.. Carol has cemented her place in the Contemporary Jazz scene and continues her way into 2019 with a new Album Release which includes collaborations of other Top Artists of Contemporary Jazz. Carol Albert currently celebrates three song's from her album "Fly Away Butterfly" making it to the Billboard Smooth Jazz Charts. After paving the way with four popular radio singles in 2017, Carol entered 2018 with a Top 5 Billboard Hit with the single "Fly Away Butterfly" and stayed on the Billboard Chart for 18 weeks. Her current Billboard Single "Chasing Waterfalls" rides the Billboard wave for 10 weeks and reaches Top 5 in the Smooth Jazz Top 20 and #1 Groove Jazz Chart with top positions in other Smooth Jazz Charts for 20 weeks.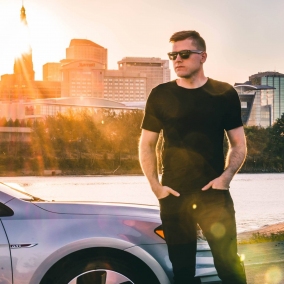 Sean U
A 27-year old smooth jazz keyboardist, arranger, composer, and producer from Western Massachusetts, immediately impresses listeners with his catchy and infectious, yet accessible melodies. His debut EP, Electrify, features some of New England's top musicians, including Rohn Lawrence, Trever Somerville, Steve Clarke, and Idalberto Perdomo. Sean's main influences are Jeff Lorber, David Benoit, and Brian Culbertson. Sean has performed at many different venues in the region, including Mohegan Sun, Foxwoods, and Carnegie Hall in New York City. When I'm checking out pianists and keyboardists, I'm always looking for that "it" factor – that funky and/or sweet melodic thang that courses through their veins and very souls and manifests itself in their respective styles… (read more) – Ronald Jackson – Mar. 28, 2017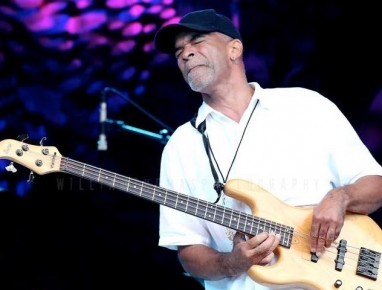 Steve Clarke - Music Director
BASSIST/COMPOSER STEVE CLARKE Born and raised in Bridgeport Connecticut, Steve Clarke is from a musically inclined family. His father played the trumpet along side the late greats Eddie and Bobby Buster from New Haven, Connecticut during the 1950's and was president of the Musicians Union. His oldest brother is a jazz saxophonist, and four of his other brothers played brass instruments in school and marching bands. In 1999, Steve made his recording debut as a leader with KICKIN' IT, which he self produced and recorded for his newly formed Hop-N-Bop record label. The CD featured Ken Gioffre ( Smokey Robinson, John Patitucci) on saxophone, Jonathan DuBose (Harry Connick Jr, The Hawkins) and Rohn Lawrence (Boney James, Marion Meadows) on guitars as well as other very talented artist. The CD was well received by both music journalists and critics alike and paved a path for additional producing and arranging assignments with such artists as R&B singer Willie Randall, and Charles Dukes along with Gospel singer Linda Johnson's debut CD "I Made A Decision" which he wrote all the music for all 3CD's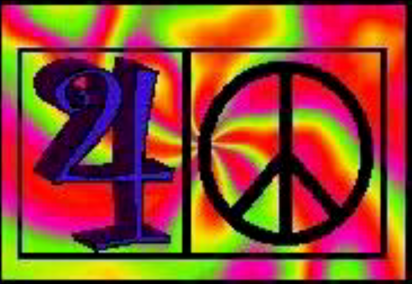 Ray Santovasi/FourPeace
Ray Santovasi is a well respected drummer, educator, clinician, performer, transcriptionist and studio musician. Perf. degree from Berklee School of Music. The FourPeace band members are Tom Moreau - guitar, vocals. Ben Ridgeway - bass, vocals. Ray Santovasi - drums vocals. Steve Santovasi - guitar, vocals.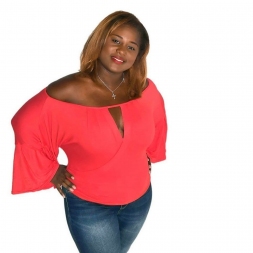 Nikita Waller
Nekita performs throughout the region bringing a mix of pop, Motown, soul, Jazz and classic rock favorites with original music. As a soloist, she sings the National Anthem for the NBA, WNBA, and DIV I College sports teams. Nekita is an experienced studio session artist as a recording artist, lending her vocal talent on projects with Grammy and Emmy award winning producers.